Welcome to Los Morenitos official web-site. Though we haven't managed to create a proper web-site, but we hope that this site will keep those of you latin lovers well-informed about latest Los Morenitos schedule and fresh up-dates.
Los Morenitos is a Jakarta-based Indonesian Latin Band. The band exists for more than 18 years. Currently, Los Morenitos is led by Tony ( arranger, singer, and timbales ). The band serves mostly latin music such as salsa, cha-cha, cumbia, gypsi, merengue, mambo, bolero, disco-salsa, timba, and etc. But we also provide top 40 and cafe-standard music for your enjoyment.
Not only the band have good reputation & achievement in major cafes around the city, but they had also experienced several TV shows & live broadcasted programs.
Come and witness our performance, experience the energetic Latin atmosphere within our performances. We guarantee your satisfaction.
Los Morenitos on Stage !!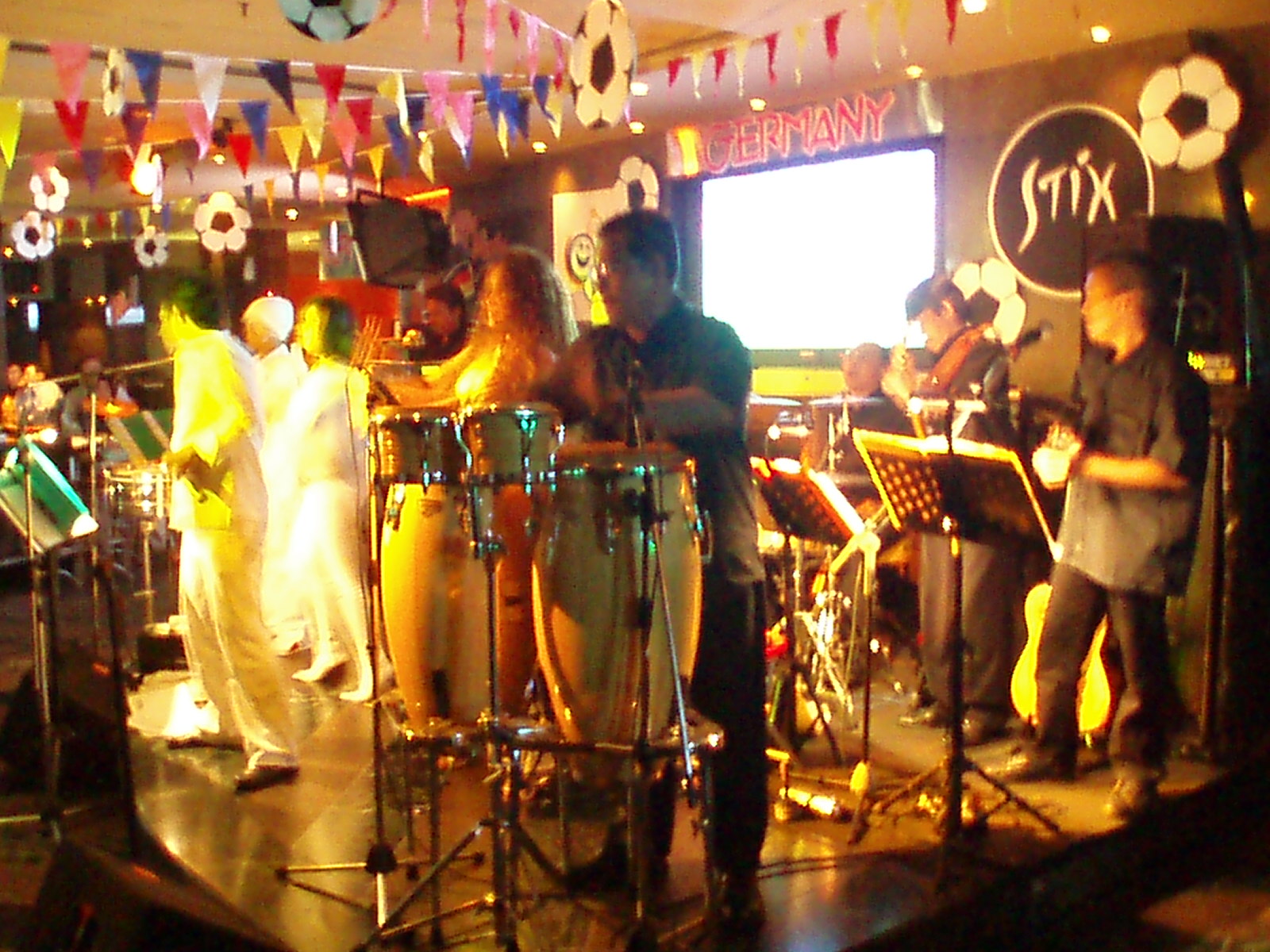 Stix, Park Lane



Morenitos, Park Lane 2007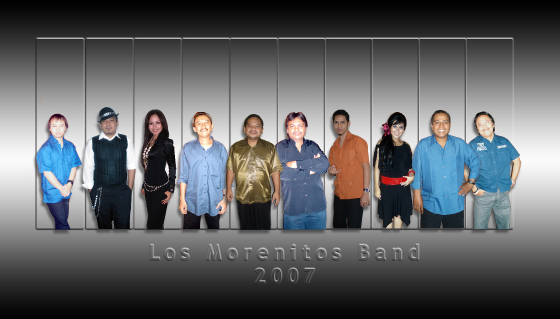 Los Morenitos
Los Morenitos are :
Tony : Vocals, Arranger, Timbales, Acc Guitar.

Fika : Vocals

Alvin : Piano, Keyboard, Sequence Programmer

Cyrill : Keyboards, Computer Programmer

Toto : Acoustic Guitar, Back. Voxx

Noldy : Electric Guitar, Acoustic Guitar

Coki : Bass

Anca : Drums, Percussion

Helmi : Conga, Bongo, Percussion